Attractors in 3D for VR viewing
Alternatively, "Abstract immersivism" ™ (DC 2021)
Written by Paul Bourke
April 2021
Many well known attractors, such as the Lorenz are three dimensional. Others, like the Clifford attractors are only 2 dimensional despite often appearing to be a projection of a 3D structure onto a 2D plane. The Peter de Jong attractors have the similar 3D look despite only being 2D. In the following, equations similar to those used for the Peter de Jong and Clifford attractors, namely combinations of sine and cosine, are extended into 3D.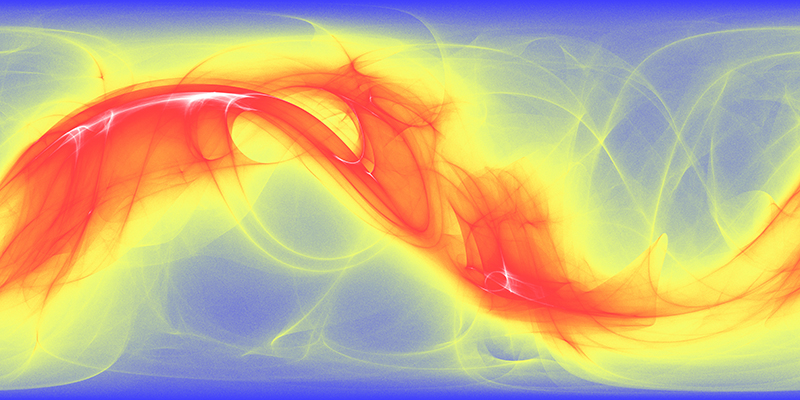 Interactive viewer -- Sphere
A convenient way to view such attractors in these days of so called Virtual Reality headsets is to project the points onto an equirectangular image, the most common image format for VR headsets. The images presented here are such projections, 360 degrees of longitude horizontally and 180 degrees of latitude vertically.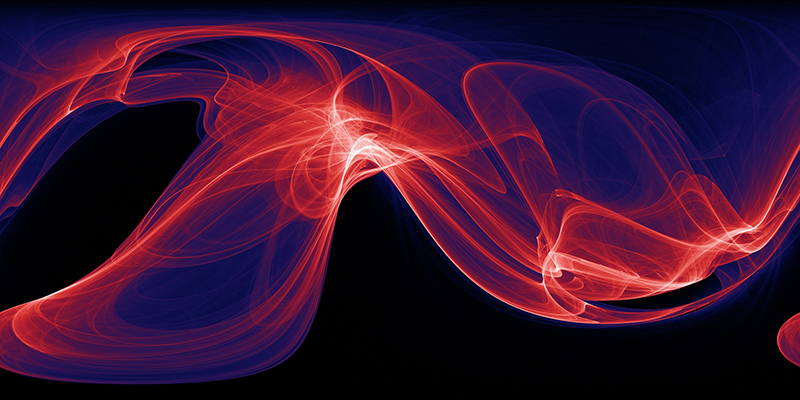 Interactive viewer -- Sphere
Of course, the 3D points could be rendered in a VR application directly except that it is difficult to create visualy appealing environments with only a limited number of points along the attractor. The images created here typically are renderings of between 1000 and 10000 million points along the attractor. This essentially forms a 2D histogram in longitude and latitude, the density along each 3D vector is used in the colouration.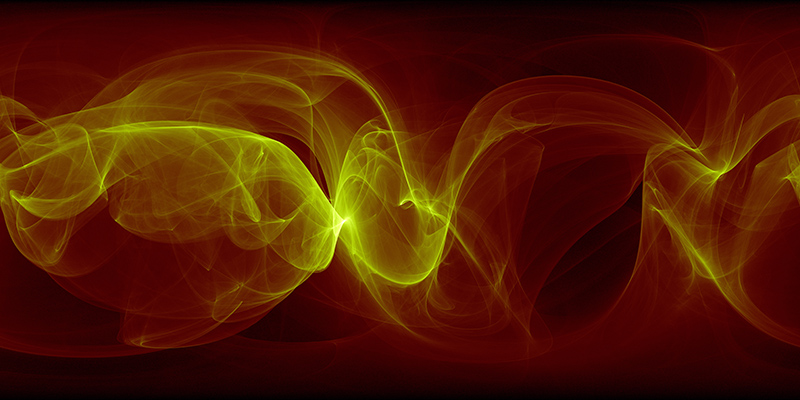 Interactive viewer -- Sphere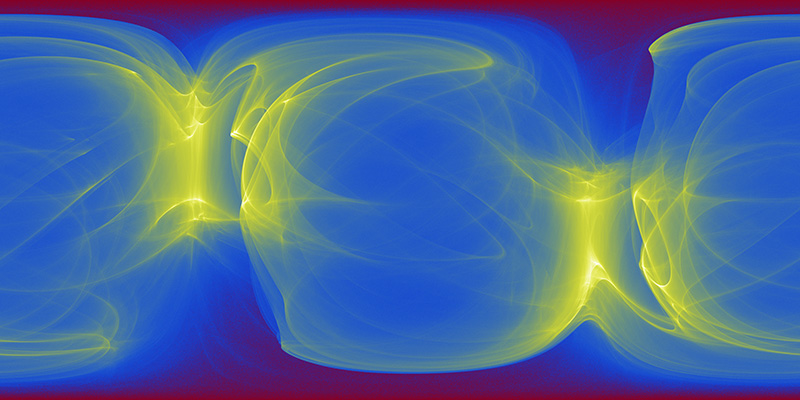 Interactive viewer -- Sphere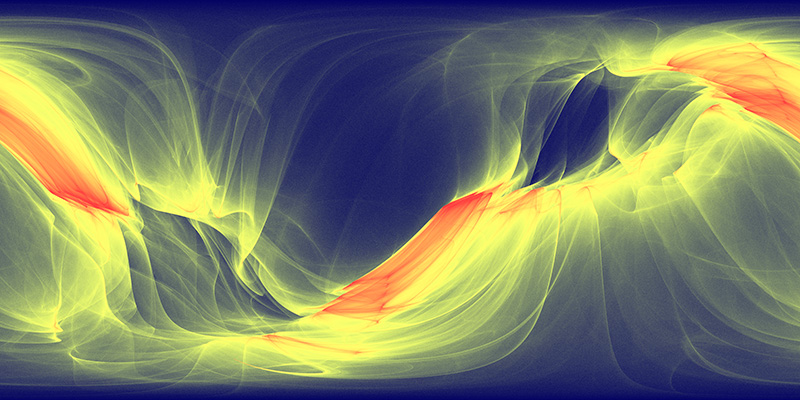 Interactive viewer -- Sphere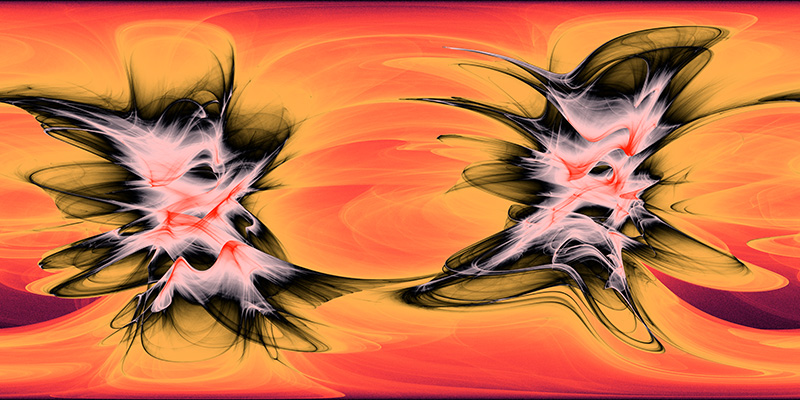 Interactive viewer -- Sphere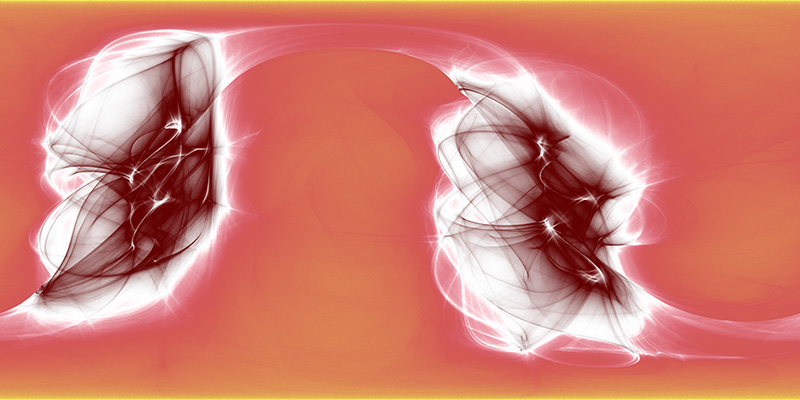 Interactive viewer -- Sphere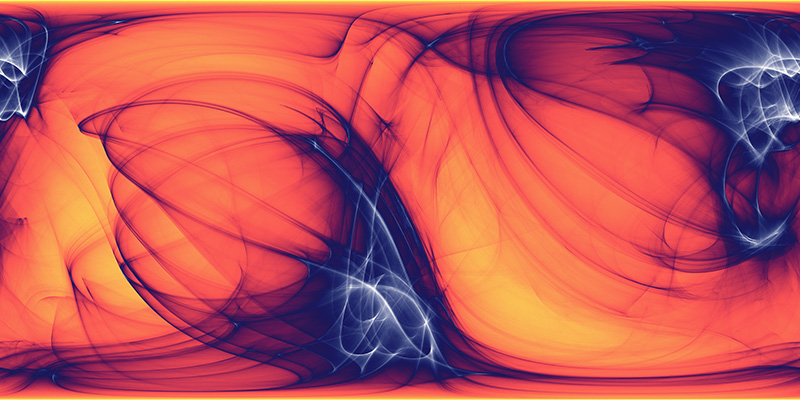 Interactive viewer -- Sphere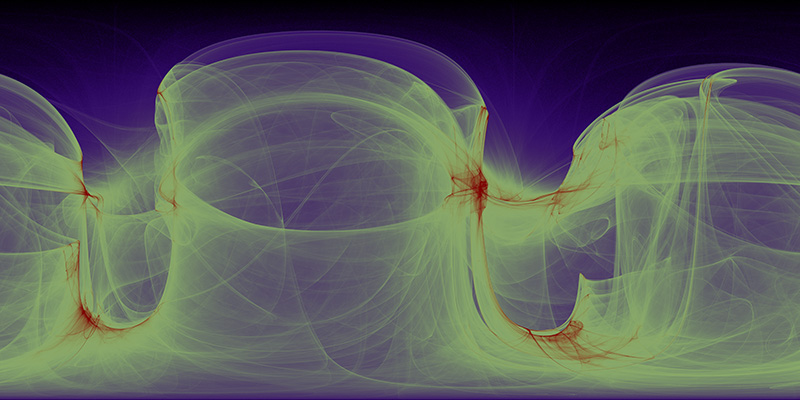 Interactive viewer -- Sphere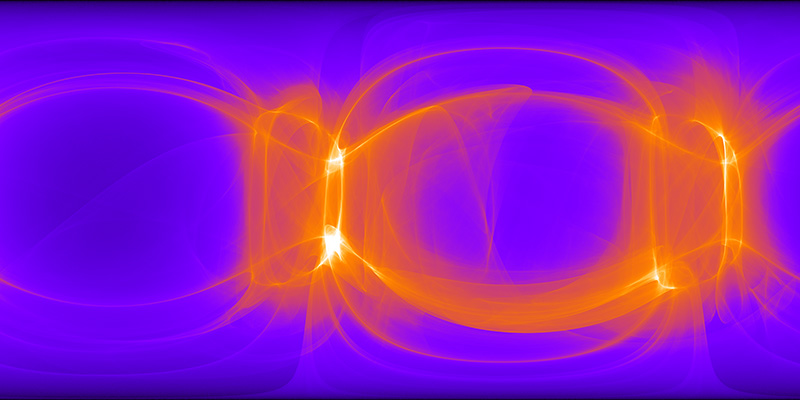 Interactive viewer -- Sphere