C r e d i t s
Neil Aitken Redback Productions managed the computing and the data link at Alice Springs.
Barry Clark (ASV) provided a backup video monitor, objective lenses and essential pre-trip technical expertise.
Roger Davis (ASV, Binocular & Telescope Service Centre), technical expertise.
Paul Bourke and Craig West Astrophysics and Supercomputing provided the video capture card, modem, and technical support from Melbourne.
Chris Goetze, Swinburne University Information Technology Services provided the computer.
Geoff Dudley ASV & Swinburne University Learning & Teaching Support provided a video monitor, inverter unit, cables and technical expertise prior to Fred's departure for Alice Springs.
Fred Koch is our intrepid I3 Piece / Astrovid camera / computer operator, ably assisted at the Alice Springs by fellow Astronomical Society of Victoria member Paul Medcraft and Andrew Fitzgerald Alice Springs Astronomical Society.
The images are being collected by a Collins I3 Piece, a third generation image intensifier. For more information, visit the Collins Electro Optics website.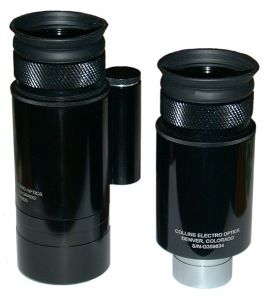 The image from the I3 Piece is then videoed by an Astrovid Camera. For more information, see the Adirondack website.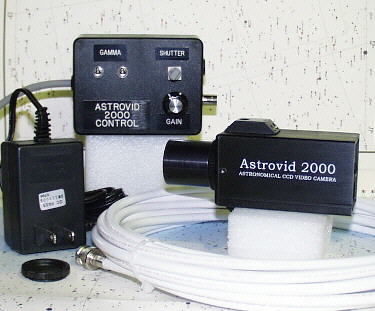 The images are grabbed by a video capture card in a Pentium3 using the WebCam32 software, then automatically sent to a Swinburne University WWW server (this server).