From "101 fun things to do with a 360 video camera"
Paul Bourke
Collated 2018
So, you've purchased yourself a 360 video camera and you have done some of the usual things ... placed it on top of the car, put it on the table during a dinner party, walked around the streets or conducted an interview, and so on. What else can you do?
Drone

While hardly "new" these days, suspending a 360 camera from a drone certainly gives an interesting perspective, especially when viewed within a head mounted display where you experience weird sensation of being suspended in the air. The interesting thing technically is how to replace the sky with a synthetic or photographic replacement, removing all evidence of the drone or the rotor blades.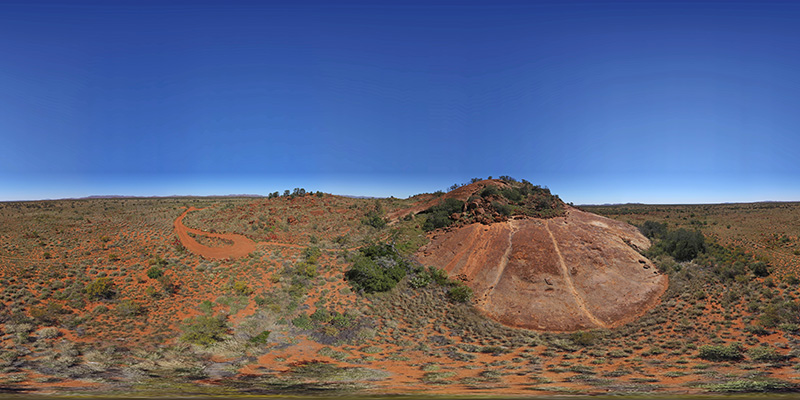 Looping

Most 360 video footage is stored as equirectangular panoramas, these are spatially circular both horizontally and vertically (longitude and latitude). One can also make 360 videos that are circular in time. They loop indefinitely. "The never ending life of a roundabout". Video on YouTube.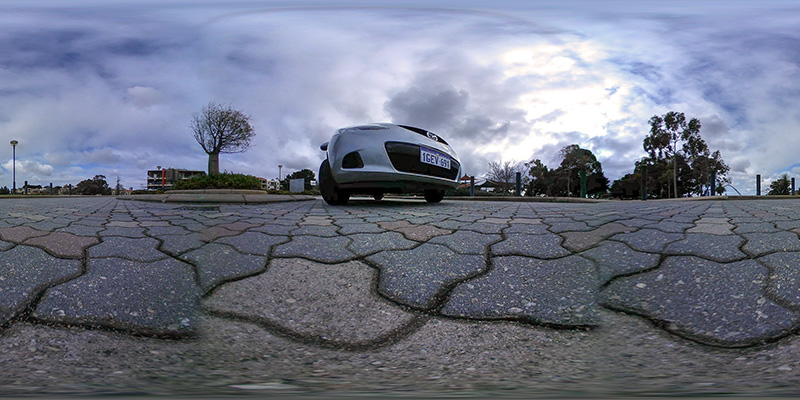 Car tire view

Can you predict what the camera mounted like this would be like. "The life of a car tire". The 360 video as an equirectangular can be found on YouTube. I won't upload the navigable version ... not a pleasant VR experience, your disembodied head attached to a car tire.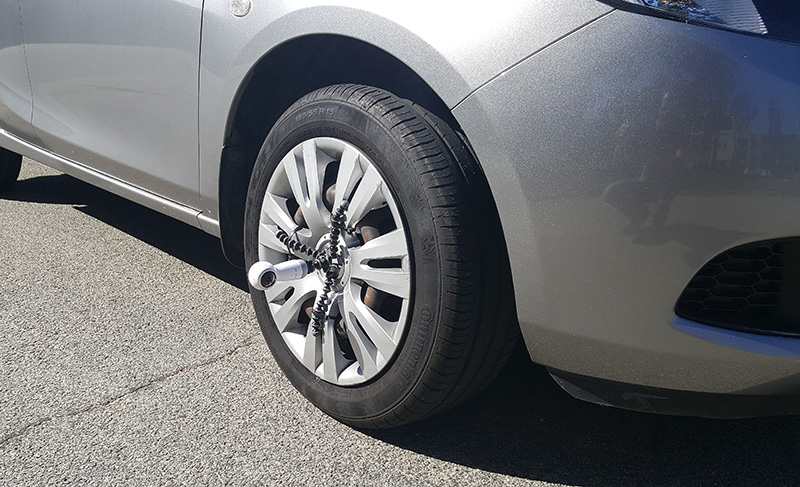 Train tracks

Ever wondered what it would be like to be run over by a train? 3.5 minutes in the life of train tracks. Most exciting part of the trains track day occurs in this YouTube video at 2 minutes 50 seconds.