Tunnel Profiles
Main tunnels: 14 feet 8 inches wide by 9 feet tall.
Smaller tunnels: 6 feet 9 inches wide by 6 feet 6 inches tall.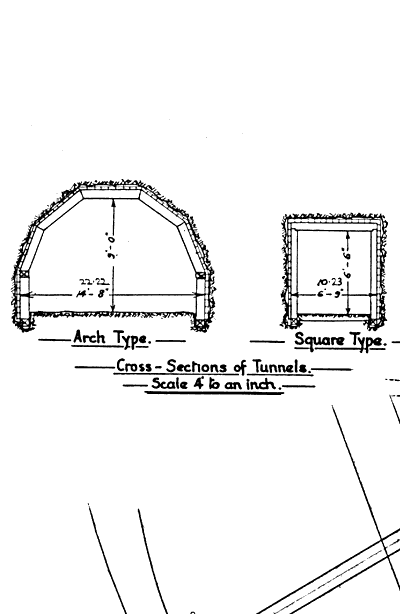 The main tunnel (right) was wide enough to drive trucks down, from between the top of Wellesley Street to Constitution Hill, 600m along the main tunnel.
Zoom Out